Nations are in the midst of re-examining their foreign investment laws in an effort to fuel economic recovery. Throughout the Covid-19 pandemic, cross-border investment has fallen. But the world will emerge from Coronavirus in time. So any changes made to foreign investment laws right now will have consequences for the nation in the medium and long term. Australia's foreign investment strategies in 2020 are of critical importance at a time when unemployment is creeping higher and a lengthy recession is looming. It may be well worth taking lessons from our wealthy Asian neighbours, like China, when asking ourselves – what does foreign investment regulation look like in a post-COVID19 world?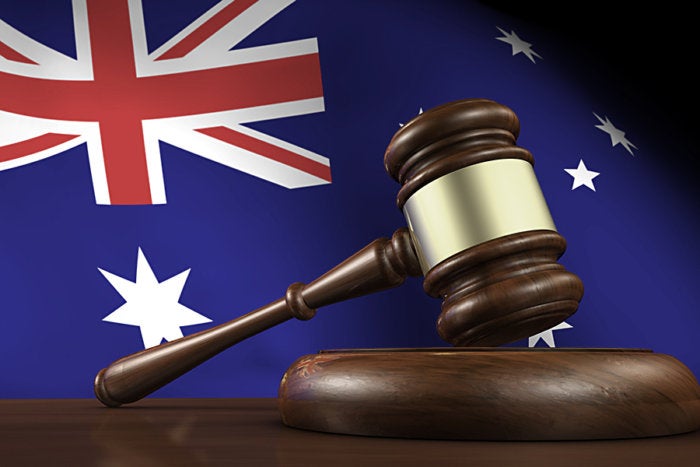 AUSTRALIA'S PROPOSED LEGAL REFORMS
The Australian Government approaches foreign investment by prioritising its national interest. To protect the country's interest whilst maximising FDI flows, foreign investment proposals are reviewed on a case-by-case basis through the Foreign Investment Review Board (FIRB) to ensure that they are consistent with Australia's national interest. In examining these proposals, the FIRB refers to the Foreign Acquisitions and Takeovers Act 1975 (FATA) and its related regulations and Australia's Investment Policy when making its recommendation to the Treasurer on behalf of the government. Under s 18 of FATA, the Treasurer is empowered to prohibit a particular transaction controlled by a foreign person if it is contrary to national interest.
Current laws allow for private foreign investments under AUD$275 million (or AUD$1.2 billion for countries that have free trade agreements with Australia) to 'escape' screening.  However, the Australian Treasury recognised the need to regulate inward foreign investment to reduce the potential security risk posed to Australia and balance economic benefits and national security. Therefore in August 2020, Federal Treasurer Josh Frydenberg announced that Australia will tighten foreign investment laws whereby foreign investors will face stricter national security checks designed to 'protect Australia's critical assets from falling into the wrong hands'. The proposed changes under the draft legislation are as follows:
Australia's New Laws:
A 'national security test'

Requiring foreign investors to seek approval for acquisitions of direct interests in a 'sensitive national security business' regardless of the investment value

'Call-in' powers

Enabling the Treasurer to review foreign investments that raise national security risks before, during or after the investment

'Last-resort' powers

Enabling the Treasurer to reassess previously approved foreign investments where subsequent national security risks emerge

Increased compliance measures

Including stronger penalties and enforcement powers
Australia relies on foreign investment to help boost its economy and drive greater competitiveness and innovation. In 2018, Australia attracted a total of $62 billion in FDI, a 40% increase from 2017. In order to maintain this upward trend, it is imperative that Australia formulate its laws keeping in mind factors that would affect the attractiveness of policies to foreign investors.
OUR NEIGHBOURS
Previously, China faced problems of outdated laws, slowing economy and poor business environment, which hindered foreign investors' access to the market. However, China has since stepped up to address these issues by passing a drastic reform in January 2020. 
In replacing the three previous outdated laws, China's new foreign investment law seeks to strengthen foreign investment protection, by prohibiting any forced technology transfers, provide greater intellectual property rights protection, and ensure that foreign enterprises compete on equal basis with their domestic counterparts. This assures foreign investors that their intellectual property will be secured without having to compromise their innovative integrity, and in turn foster healthier competition between local and foreign enterprises.
EFFECTS OF UNEQUAL FOOTING – AUSTRALIA'S HUAWEI BAN
With Australia prioritising its national interest, foreign businesses may face unfavourable business conditions in which a total ban could be enforced. Previously in 2018, due to security and privacy concerns, Australia made the decision to ban the operations of 5G networks. The Huawei 5G ban received much attention and heavy criticism from the Chinese Foreign Ministry, stating that Australia was fostering ideological prejudices and an unfair competitive environment for Chinese companies operations in Australia. It not only cost the company 'tens of millions of dollars' of 'worthless investment' into Australia, but also damaged ties between Australia and China. With Australia's new foreign investment law in place two years later, it only reinforces the unequal footing between foreign and local business, which may further strain relations between Australia and its neighbours. Will it also cause Australia to miss out on valuable inbound investments as a result? In 2017, Huawei spent nearly $15 billion on R&D, and in 2018 alone, over $800 million on 5G research.
Despite the global pandemic, Australia's stance has not shifted, focusing on protecting its own national interest. This is contrasted to China's current position which revolves around the interest of foreign investors. While we understand the Treasury's sentiments in protecting sensitive local industries, we must also ensure not to 'repeat [China's] history' – that being the existence of major barriers to market entry. With market barriers, many foreign firms may be discouraged from investing into Australia as they could be significantly disadvantaged by facing the various restrictions and obstacles. Could Australia be doing more to remain competitive in the global investment space beyond 2020? 
About this article
This article is drafted by a member of our Yegal Paralegal network. We do not modify the content. We invite comments from the legal profession in the form of feedback to assist the author's learning.