This blog post is Part 2 of our "Law in Lockdown" series where we reflect on how the legal industry has been impacted by COVID-19 and also provide an insight as to how Yegal has changed in response to the pandemic.
What should law firm leaders do in response to the COVID pandemic?
The move away from traditional law with high hourly rates and hiring a group of young lawyers recruited right out of university is made all the more urgent with an uncertain retracting economy. It's hugely important that work be delegated to the best cost resource. Taking the time to train a junior on a recurring task now (and promoting that to clients) will carry benefits in time.
If your firm uses labour hire providers like Yegal to provide support services, passing on our invoices to your client at cost will please them and increase the chances that the next new instruction is sent your way. Being transparent with such an approach will help retain the support of clients long term. Clients are bound to be more wary about costs post COVID so acknowledging the need for change now is vital if your legal team's goal is to deliver legal services to clients in a cost-effective way.
Clients won't have the same external legal budget as they might have had pre-pandemic. Clients may be reducing staff numbers internally and their sensitivity to 'bill shock' will be much, much higher post-COVID19. When there is less work coming in, the typical law firm response is to ring fence that work among high-fee earners where their margins are greater. This is short sighted and won't help your firm in the long term.
Why using a Yegal Paralegal on-demand is the best option for your firm
Sophisticated clients are looking at ways to limit external spend. The most savvy corporate legal teams want transparency in regards to work practice and not just a two paragraph email update every 8 weeks attaching a bill with pages of time entries. Why don't Partners communicate their billable hour targets to clients? This information has an impact on how corporate counsel's budget gets spent. It's almost as important as the hourly rates that appear on each and every cost agreement. If your firm is not considering these types of questions your competitors will be. A raft of emerging young firms are working smarter in many cases and using new approaches, leveraging better communication and technology, to deliver better outcomes.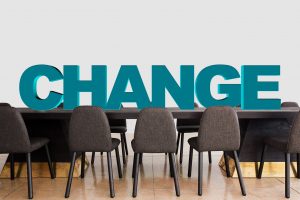 Our views on hiring have also been echoed by our clients, both large and small. We have established our reputation as the one-stop paralegal insourcing solution for certain legal projects, particularly those that are high volume / low complexity. In recent months, we have translated this success into providing insourced services for complex matters that are time-sensitive and require trusted, reliable paralegals at short notice.
Yegal Paralegals are assisting high-profile, national and international law firms while also servicing General Counsel across a diverse range of industries. Our client base is rounded out with a mix of emerging boutique firms who share many of the same values we do in terms of embracing technology to deliver the most efficient and effective service to customers.
Take a look at our directory of elite talent or post a FREE Job ad today!
Our paralegals can assist you remotely (no desk space required!)
We ensure our remote workers are setup with the relevant IT infrastructure 
We supervise our workers and take care of all employer obligations (risk free)
You just need to send instructions on what work needs to be completed and communicate any deadlines