Insurance contracts, among many others, are contracts under which the doctrine of freedom of contract is somewhat vexed. The doctrine of freedom of contract states that an individual or other entity has the right to legally bind themselves as they so choose. This concept is based in freedom of choice and mutual agreement. Under insurance contracts, this doctrine is limited by the application of a body of rules and limitations, one of these limitations is section 54 of the Insurance Contracts Act 1984 (Cth).
In essence, s54 applies to contracts under which, without s54, insurers would be entitled to refuse or deny a claim due to some act or omission by an insured or another person. This section has been described by HolmanWebb as "An Insured's Best Friend.".
Section 54 operates to prevent an insurer from denying a claim merely because the insured party did something, or failed to do something, where under a strict interpretation of the contract, the insurer would be entitled to. This means that cover under a particular policy may extend beyond what first meets the eye. There may be terms under a contract which may seem to limit cover, which have a completely valid purpose in managing risk, may not.
A few examples may help to illustrate. Under a motor-vehicle policy, it is common for terms and conditions to include that a driver must hold a valid driver's license. This term is intended to discourage unlicensed drivers/someone who does not have the skills to drive from driving and therefore managing the risk that an unskilled driver poses. If a claim arises as a result of an accident where an unlicensed driver was behind the wheel, without s54, this claim may be declined. With s54, the insurer must first show that the act (not being licensed) contributed to the loss so claimed. If, in this example, the driver had merely let their license expire, it would be difficult for an insurer to show that this contributed to the loss. Conversely, if the driver was unlicensed because they had little driving experience or had been unable to obtain a license, this may be justification to show that being unlicensed contributed to the loss.
Under travel policies it is not uncommon to see terms requiring notification of a medical incident and to seek approval before incurring expenses which may be covered; for example, the need for hospitalisation. Under these terms and conditions and without s54, if an insured person fails to notify and seek approval prior to incurring expenses, a claim may be denied. again, with the protections of s54, the insurer must be able to show that this act contributed to the loss. In most circumstances it is difficult to imagine how a failure to notify could contribute to loss and so you might expect liability to be accepted. However, there may be circumstances where liability may still be denied, at least in part. This might be where, if notified, the insurer could refer the insured to a hospital or medical center which may have lower fees or provide assistance in avoiding unnecessary expenses; if that is the case, liability may be reduced to the extent that the insurer has been prejudiced.
Why do we have conditions like these in contracts? – These often provide objective measures for assessment when determining where liability lies or mitigate risk. If the condition is met, the determination may be clear; when it's not, further investigation may be required.
What Section 54 Means for Consumers: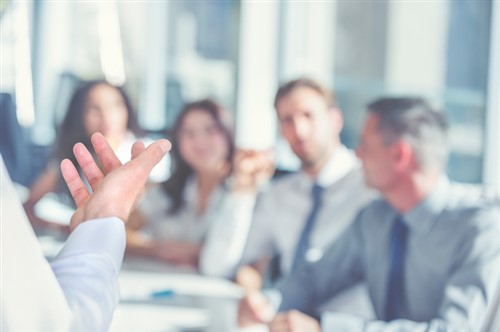 In the first instance, insurers may choose to rely on a strict interpretation of their policy – partly due to the lack of knowledge of this operation of this section at the initial claims assessor level or potentially due to the lack of legal recourse for doing so.
As a consumer, one should read carefully the reasons provided by the insurer for their denial. If the insurer is relying on the fact that you did or did not do something, ask yourself – did that really contribute to your loss?
What Section 54 Means for Providers: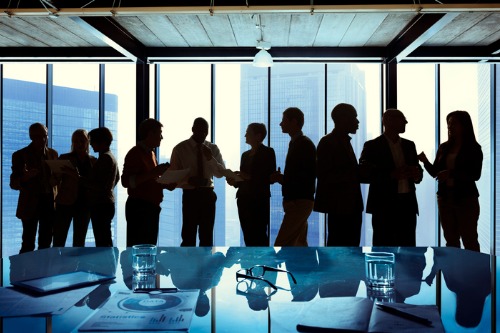 As an insurer, exercise prudence when denying claims based merely on an act or omission. Ask the same question – did it contribute to the loss? This may require more investigation to determine the extent of the contribution but a little more time at the initial claim assessment stage could save time and money in avoiding complaints and unnecessarily burdening IDR teams. 
First-hand experience has shown me that knowledge of s54 at the claims assessment stage is sparse, if not non-existent. A little education for you assessors on the operation of this section could improve the accuracy of liability determinations and avoid unnecessary progression though IDR processes and subsequent Australian Financial Complaints Authority  (AFCA) complaints.
This will provide better outcomes for customers, in line with legislation at a time where, more than ever, consumers are looking to providers and other like institutions to come through on their purported obligations rather than looking for any which way to decline claim.
The courts and AFCA have expressed an intolerance for insurers who rely on technicalities and prudent insurers should always ask itself, did the act or omission actually influence the loss? If not, then s54 may truly be an insured's best friend.
About this article
This article is drafted by a member of our Yegal Paralegal network. We do not modify the content. We invite comments from the legal profession in the form of feedback to assist the author's learning.