At Yegal we are talking to law students every day. We talk about the projects that our paralegals work on it is fair to say a large percentage of Yegal's paralegal placements involve electronic Discovery or 'E-Discovery.' E-Discovery is a key practical skill that every law student should aspire to know. The purpose of this blog post is to tell you everything you need to know about e-Discovery. Hailed as a 'global behemoth' by Lawyers Weekly back before Covid-19 became everyday vernacular, e-discovery continues to play a vital role in litigation locally here in Australia and around the world.
Our experience is that University does not give law students the requisite level of training to help paralegals find their feet when they step into a law firm for the first time. For this reason we have taken it upon ourselves to offer students additional practical legal training via the Yegal Academy. As a starting point we ask every student they interview this simple question:
What is e-Discovery?

E-Discovery is where parties use sophisticated technology to exchange information in the process of establishing the relevant facts in issue in a particular case. Typically, the judge makes an order for discovery and this requires that parties produce documents related to specific issues.
The larger the dispute, the greater number of documents tend to be produced. Today technology plays an important role in helping legal teams filter through large volumes of documents – a process that was previously carried out by hand.
A practical example of e-Discovery
Strawberry Hills Council engages Crowe Constructions to redevelop its City Library. 18 months after the project is completed glass panels on the exterior of the building begin to crack and have to be replaced at great expense to Council. Council sues Crowe Constructions and in the course of litigation makes an application for discovery of documents relating to the "A45G glass panels."
When orders for discovery have been made, each party is required to make a list of all documents in their possession, custody or power that fall within the specified classes for discovery.
The role of the paralegal is likely to involve classifying, identifying, tagging and listing a range of items using e-discovery software. In this example case, paralegals will be looking for documents that have some relationship to "A45G glass panels."
Australian law firms have not even scratched the digital surface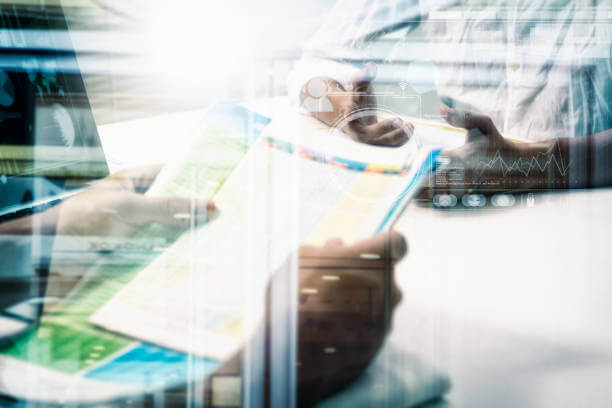 Australian lawyers have turned to legal technologies to be a key driver of recovery from the pandemic. Litigation has been no exception, with the objectives of containing discovery costs and delays of paramount importance.
Managing what is often referred to as the most expensive phase of litigation is no easy task. But the challenges presented by electronic information evolving on a daily basis have opened up opportunities for legal teams to invest significantly in ediscovery and the management processes surrounding it.
Why the demand for e-Discovery jobs in Australia continues to skyrocket

Each day, there are growing classes of information becoming available for discovery. Electronic information from wearable devices like Google Glasses or smartwatches and activity trackers like Fitbit remind us that not only the source of data acquisition is ever-changing, but the metadata these sources track and record also widely varies (for example, fitness trackers can record sleep patterns, fitness levels, geo-location as well as types of activities engaged in including steps taken).
In Australia, legal teams are struggling to overcome the technical and logistical hurdles associated with reviewing large volumes of native data en route to discovery. The use of data analytics tools through ediscovery software can deliver significant time and cost savings for firms. The complete end-to-end workflow of ediscovery, from data housing and administrative set up through to legal review tasks and compiling briefs of evidence for counsel brings together the fine-tooth comb skills of young lawyers with algorithmically enhanced software.
By doing this, the legal know-how of the lawyer is complemented by the self-learning algorithm of ediscovery software to accurately distinguish between relevant and non-relevant electronic documents. The semi-automated review retains high quality legal decision making alongside a tightly controlled and curated process to ensure law firms stay on top of any and all electronic information as it continues to evolve.
Why we are so passionate about e-Discovery at Yegal
Working regularly with local and international law firms gave us insight into how transformative e-Discovery has been for the Australian legal sector. Over the years, Yegal has consistently built high quality e-Discovery teams working across the following areas:
International discovery (including law of the sea)
Data protection (including privacy and cybersecurity)
Corporate regulation and investigations (internal or external)
Data remediation (including reduced storage footprint)
Litigation and disputes in all areas (including pre-settlement investigations)
Information governance (including records management and training)
Predictive coding through multi-stage legal review and data tagging
Risk advisory
Intellectual property
We remain committed to providing credentialed support staff to reduce costs and achieve timely results for our clients. Yegal's on demand paralegal service creates professional pathways for our paralegals who are all typically law students.
The benefit for these students is that they get a foot in the door at some of Australia's leading firms. These opportunities would never present themselves without Yegal's support.
How can I get trained in e-Discovery as a law student?
Sign up at Yegal Academy and take our training today. Get certified in under an hour, giving you the confidence to land an e-Discovery legal job anywhere across Australia.
Students with e-Discovery knowledge also improve their prospects of securing legal work through Yegal.