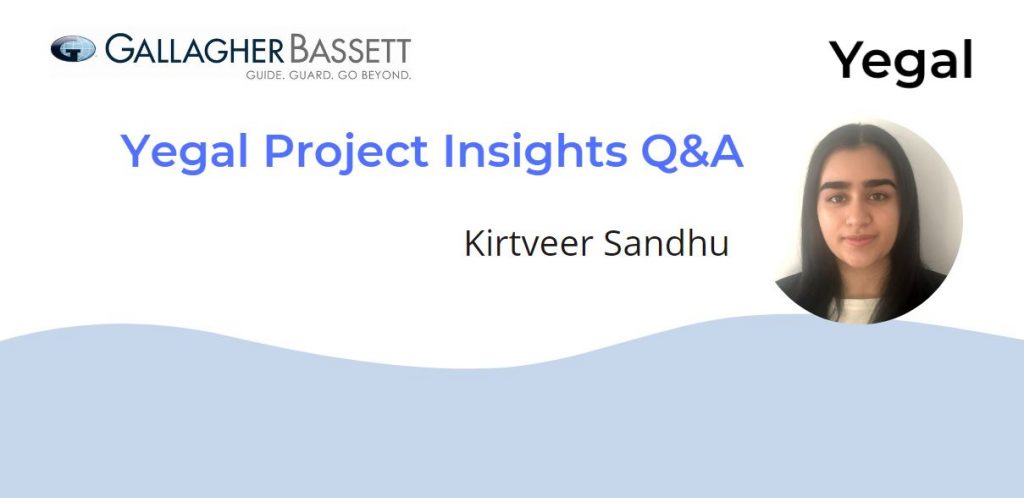 Kirtveer just completed a recent placement with a team of Yegal law students and graduates working in the specialised field of Sports Law through Gallagher Bassett.
We caught up with her to find out more about the experience and her insights gained.
Hi Kirtveer! Tell us a bit about yourself and your academic background.  
Hi! I'm Kirtveer, and I'm a fourth year Law/Commerce student at UNSW. What I enjoy most about my double degree is the various diverse and enriching experiences it has offered me. May it be working in both the legal and non-legal field or volunteering with social justice initiatives, each experience has allowed me to apply my theoretical learning on a practical level, and in doing so develop myself professionally and personally. I am certainly eager for what more is to come!
At what stage of your studies did you first begin to actively seek out professional legal experience?
Starting off as a Science/Commerce student and then transferring to Law in my second year, I definitely took some finding my feet as a Law student. So, it wasn't till my third year of university when I first started looking into gaining professional legal experience. It was at this time I came across Yegal Paralegal.
What have you enjoyed most about your recent Yegal placement? How do you see yourself applying any new skills to future legal roles?
Gaining insight into a new area of law, which is Sports Injury Law, was definitely what I most appreciated about my time at Gallagher Bassett. Interpreting and applying this area of law to real life situations, really showed me how complex the law is and how things are never black and white.
As each sporting claim provided a unique set of circumstances, I was constantly required to interpret and apply different legal policies. This really enhanced my legal reasoning and critical thinking skills. Drafting correspondence and working with their claims management system allowed me to understand the fundamentals of client management and develop new technological and client communication skills.
Working alongside fellow law students and claims paralegals, I appreciate the team work skills this role allowed me to develop, as well as the added benefit of networking it provided. I know that the skills and experiences I have acquired during my time as Galllagher Bassett will be pivotal to my success in future legal jobs, particularly those that are client focused.